Begin your Kids Connection here.
Let's worship together
Let's begin with some worship songs. See if you can remember the actions and teach them to your grown ups. Open the video playlist here
Let's find out what today's story is all about.
Watch this video to learn more about the story of Jericho.
Check out the activities pack here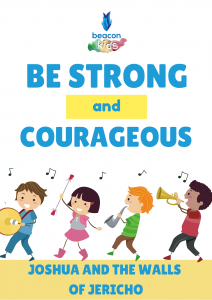 Watch this final video to close
Live Kids Chat
You can join the live kids chat taking place on March 22, 2020 at 1400 by following the link below and then following the instructions. If this is your first time using Zoom, you can find instructions for how to use it here
1400 Kids Live Chat – Now ended